Maggie Goodsell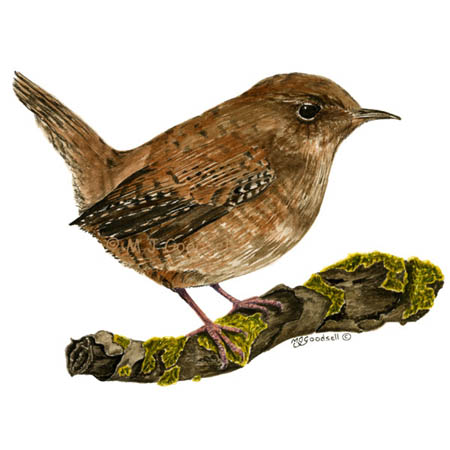 Wren - by Maggie Goodsell - Watercolour
Maggie Goodsell is the Society's Publicity Secretary.
Maggie is a full time grower and breeder of Sweet Peas and a part time artist who has painted and drawn for most of her life. Depending on the time available she paints anything from simple watercolours, oils and acrylics to detailed botanical studies.
A member of the society for over 13 years, Maggie used to exhibit regularly until the business took over most of her time. She now has a website selling greetings cards, notelets, prints and paintings. (see the Links page on the main website)
Maggie chose this particular watercolour painting of a wren to prove that she does paint subjects other than flowers.